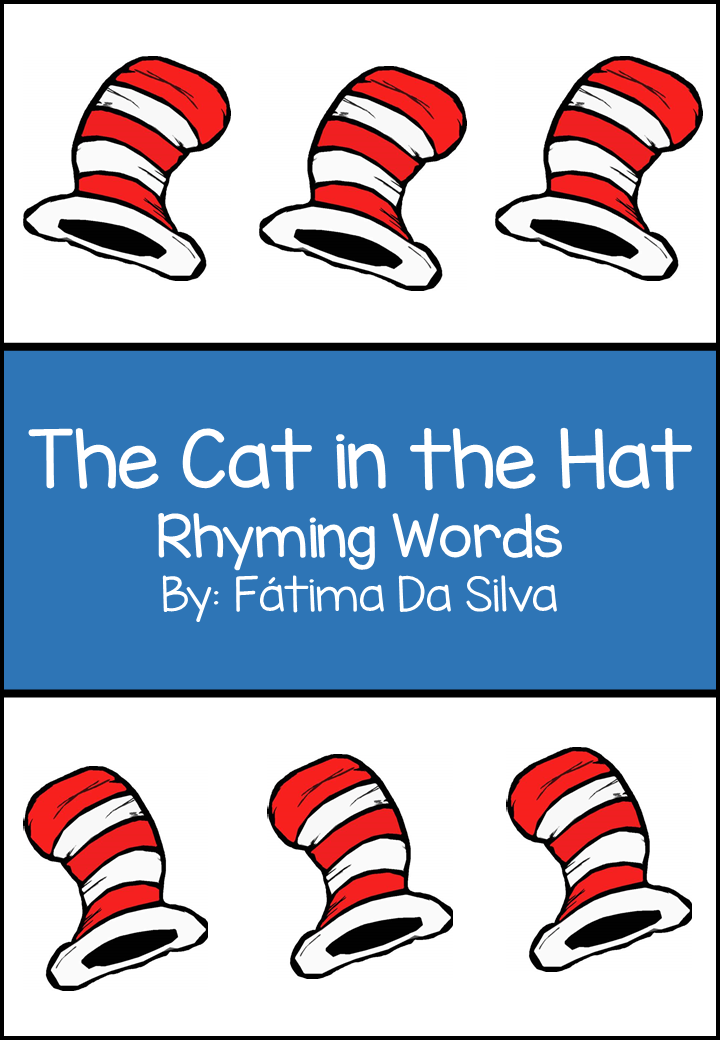 The Cat in the Hat is an excellent book to practise rhyming words. That is the reason that I created this material. For EFL/ESL students, learning rhyming words help them to connect the right written  form of the word with its right pronunctiation, and it is another way to increase vocabulary learnt.
This material is designed to help kids whose mother tongue is different from English to learn rhyming words that can be read in the book The Cat in the Hat by Dr. Seuss.
The material is ideal for kids among 6 to 9 years old. After doing the exercises from this material, students will be able to recognize and write those rhyming words that can be found in the book.
List of rhyming words
game-shame
bump-jump
said-head
man-fan
sunny-funny
now-bow
pot-not
kite-like
fox-box
about-out
gown-down
red-bed
kicks-tricks
hook-look
cake-rake
fear-hear
yes-mess
plop-stop
fish-dish
mat-hat-that
no-go-know
net-bet-yet
you-do-two
ball-all-fall-hall
sit-bit-it-lit-hit
say-play-way-away-day
This material includes:
Posters of rhyming words that can be found in the book The Cat in the Hat by Dr. Seuss.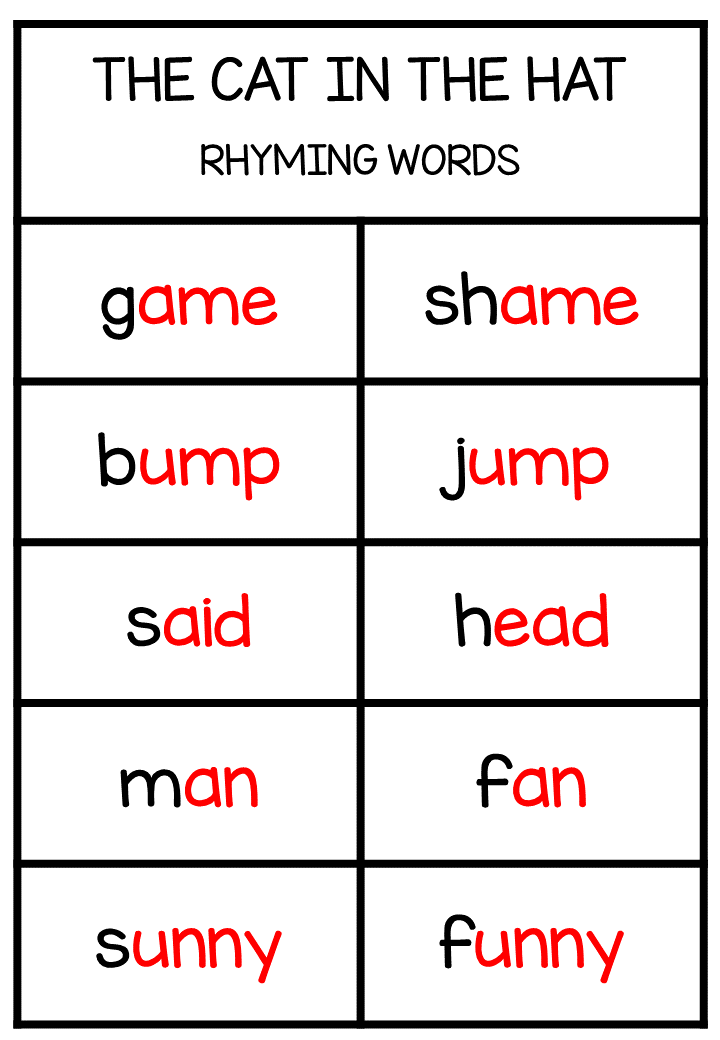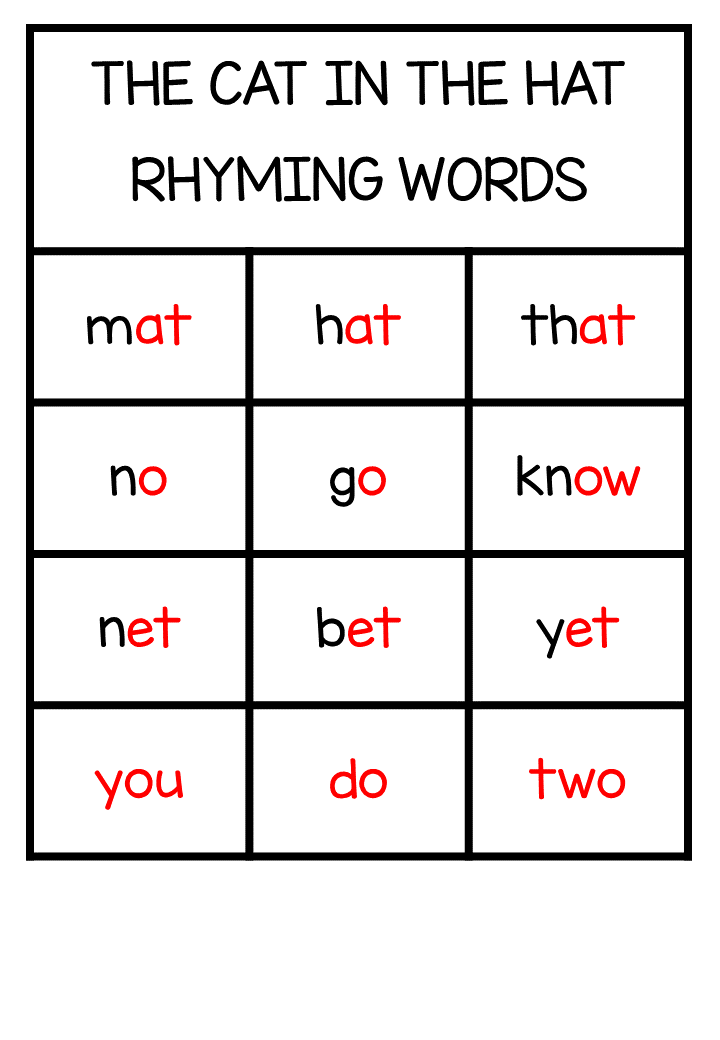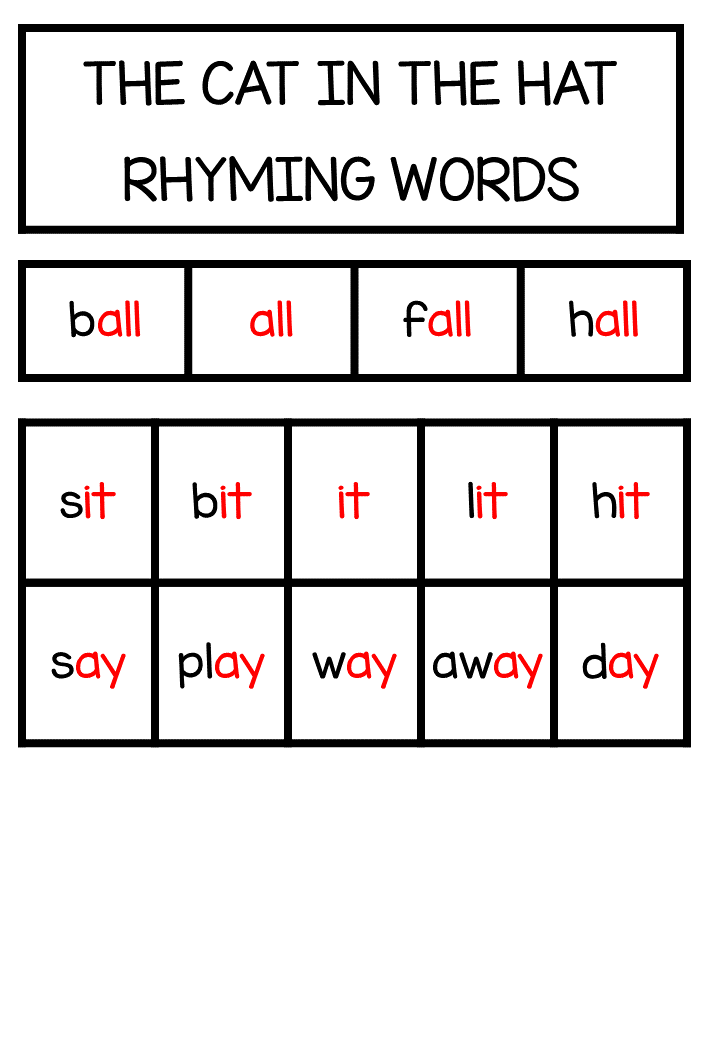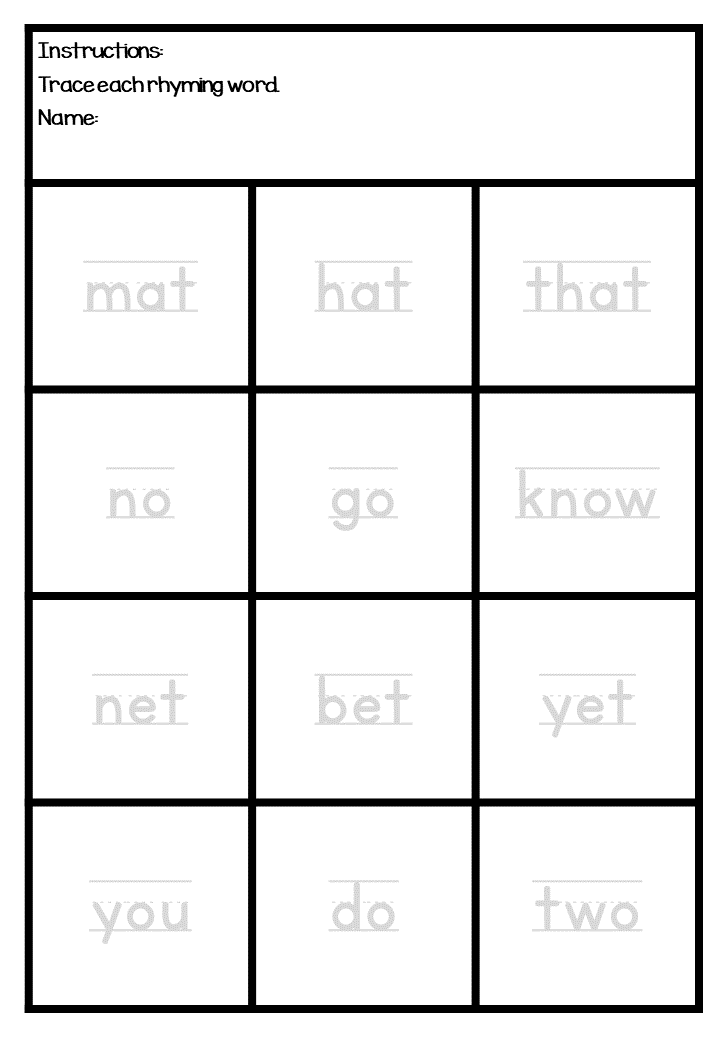 Circle the pair of words that rhyme in each row to connect words with similar ending sounds.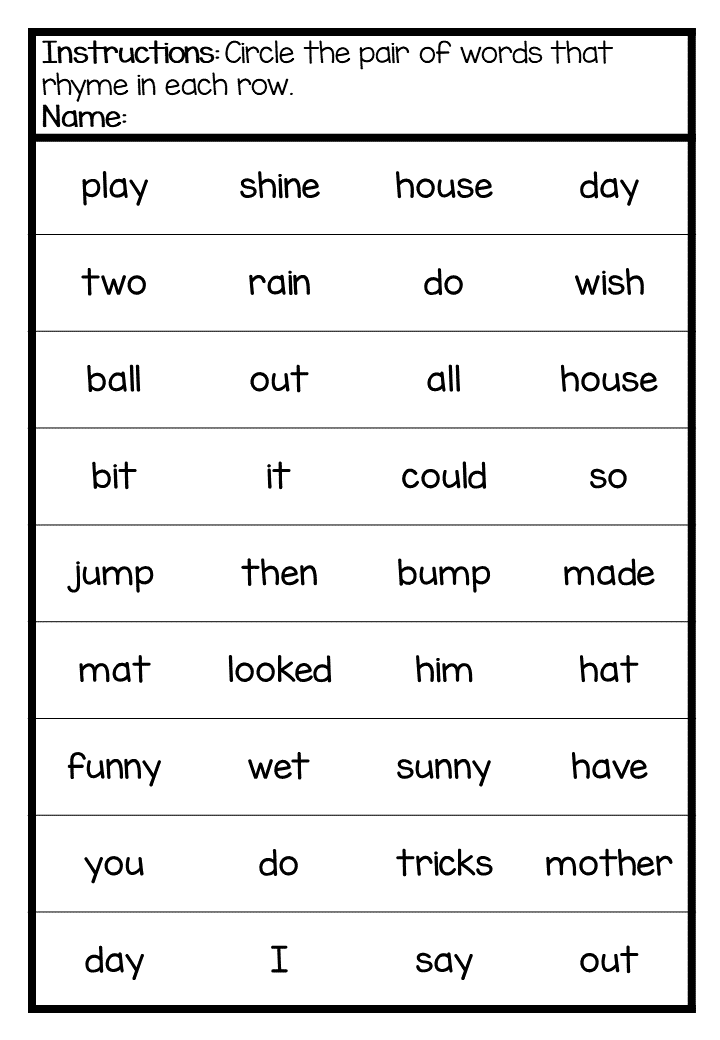 Fill in the blank space with the right letter to create a word that rhymes. This will help students to recognize distintive features that differenciate words with similar ending pronunctiation.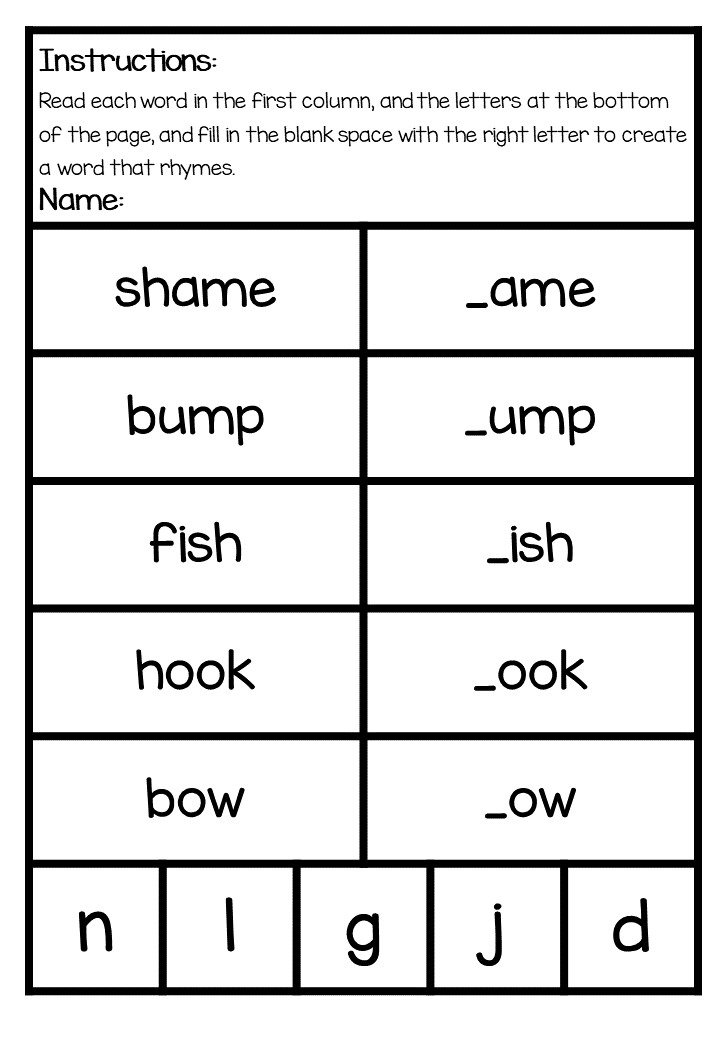 Paste the correct rhyming word card in the correct space.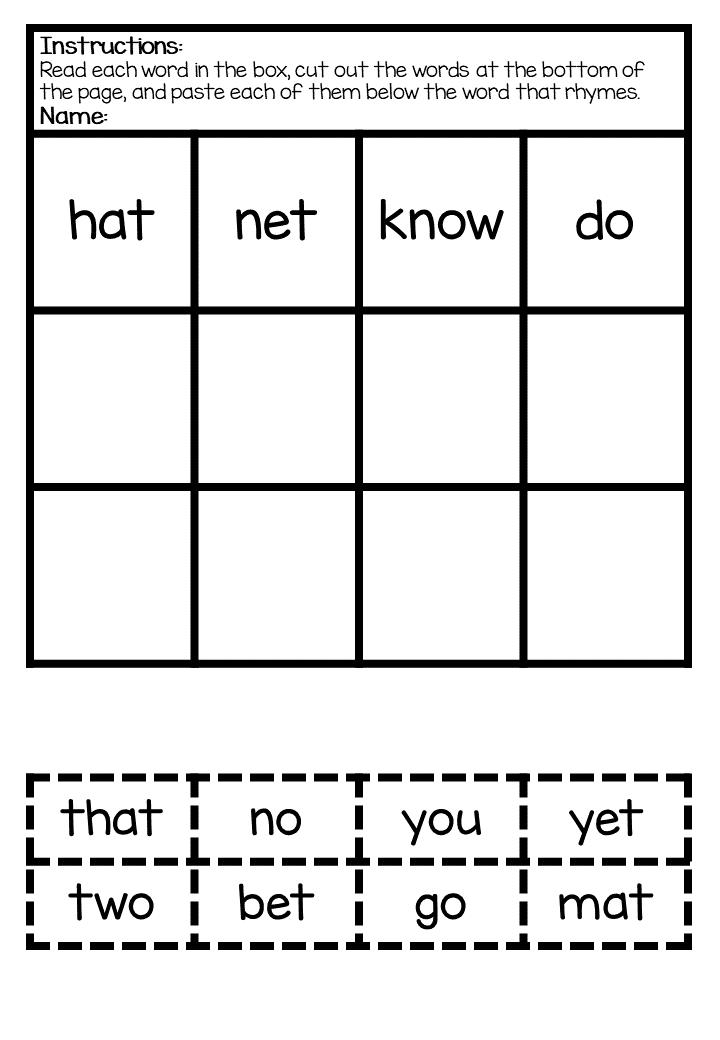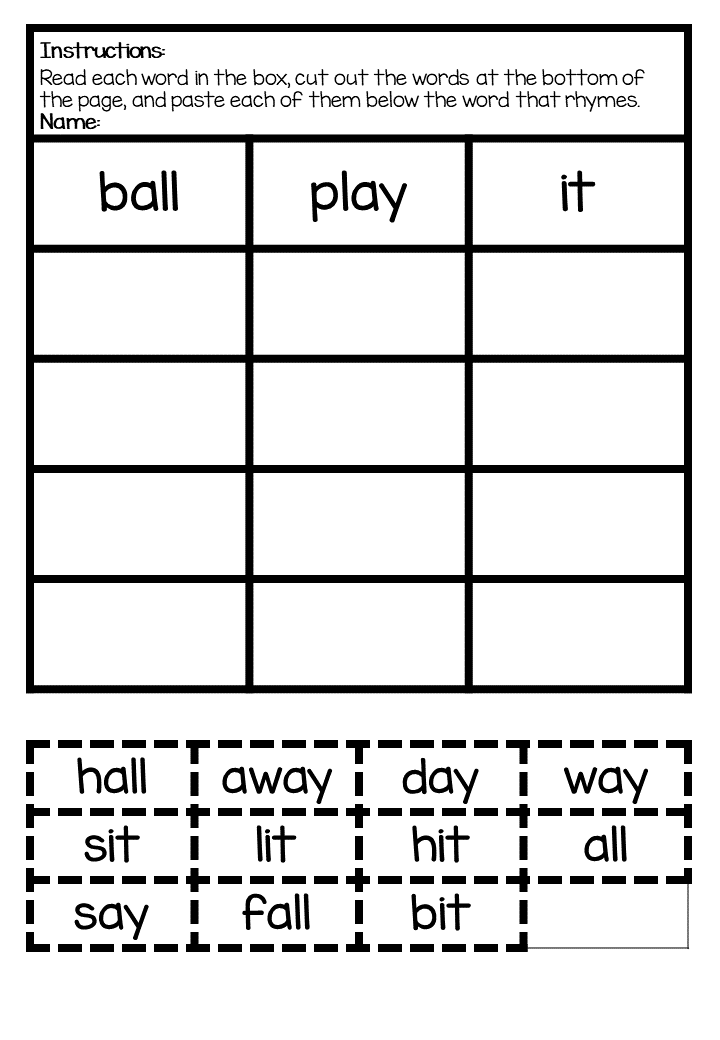 Write the correct rhyming word. This exercise is ideal for students from 2nd grade up, who already know how to write.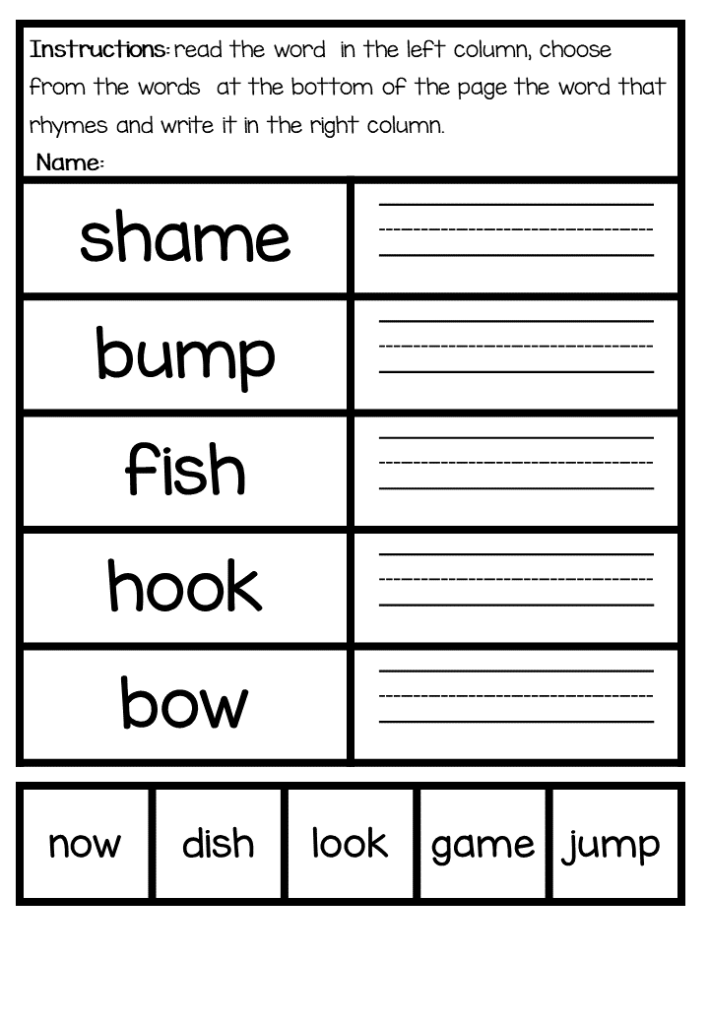 Read the following sentences, color the right rhyming word, and then read aloud the sentence. This final exercise, will help students to read in context the rhyming words from the book.